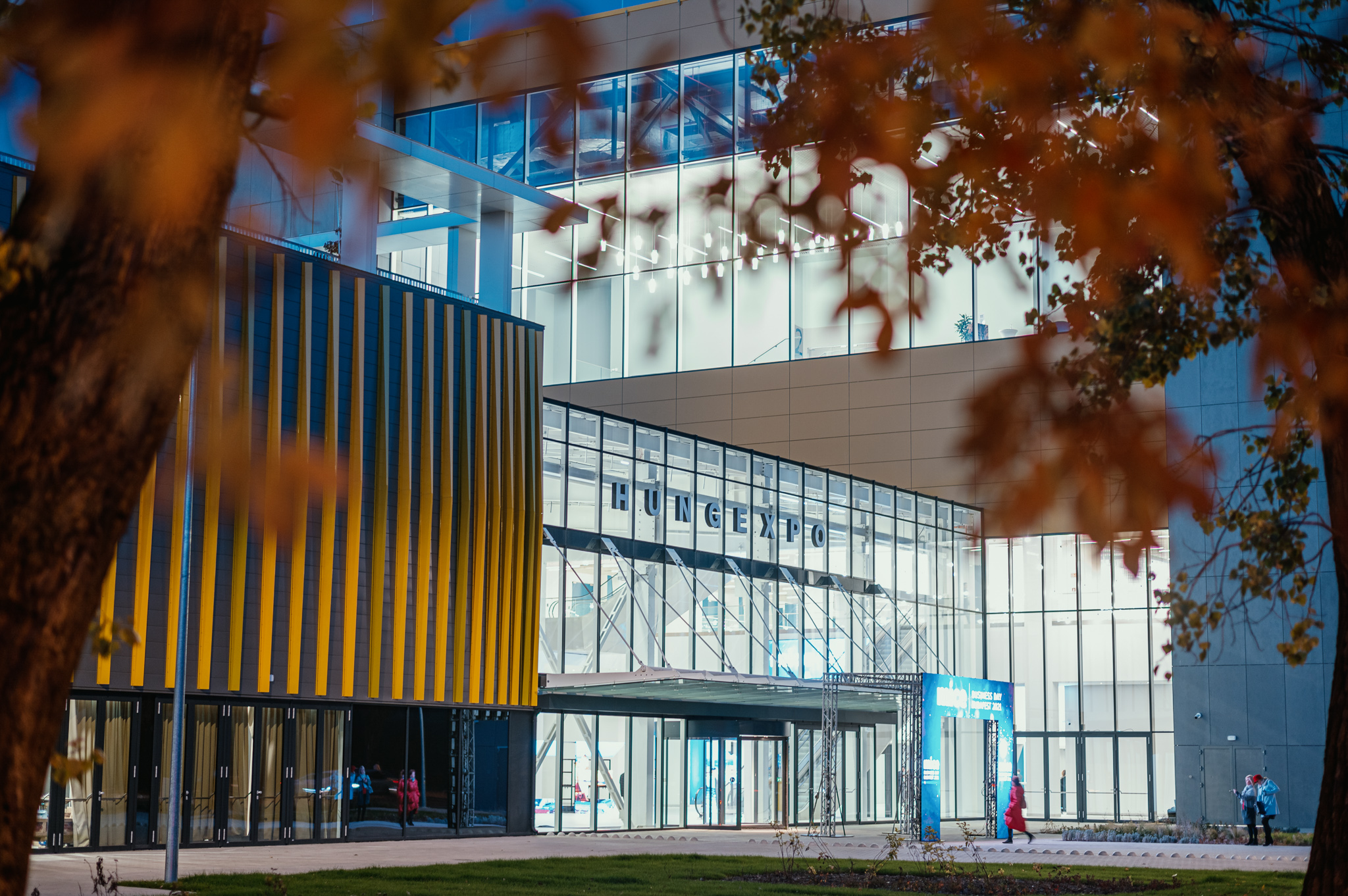 In size, complexity and service level the Congress Centre is Hungary's premier, high-capacity conference centre. The building offers a total of 15000 sqm event space on three levels. Escalators and elevators provide convenient guest flow between floors. Car-size freight elevators help event logistics. The Congress Centre is equipped with state-of-the-art audio-visual technology.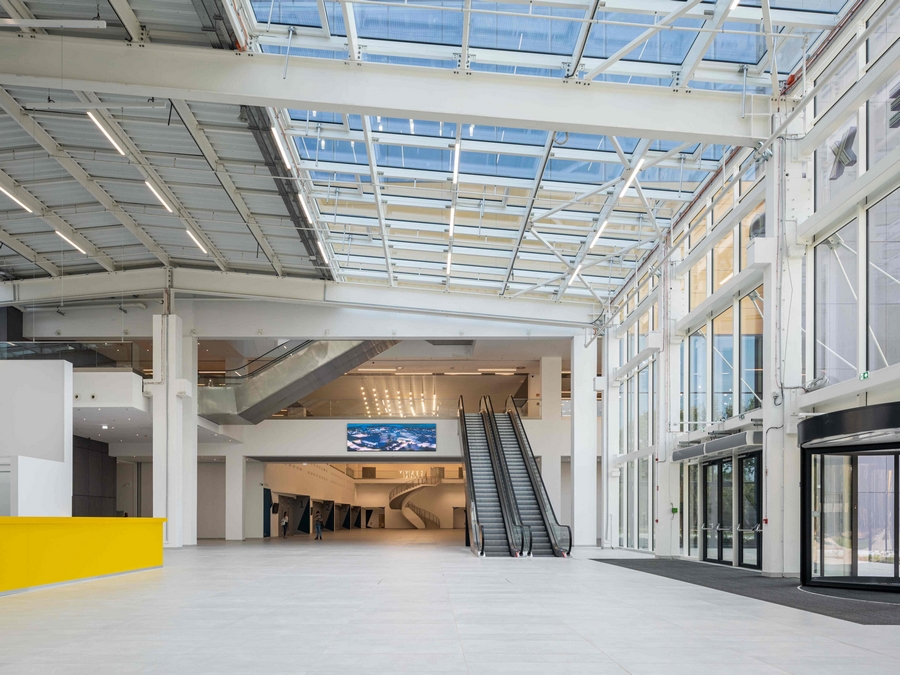 Ground floor
On arrival guests are welcomed in the 1 000 sqm spacious reception hall surrounded by glass walls with visitor registration and a cloakroom. There is a 2 500 sqm exhibition area with 10 meters internal height on one side of the reception hall which can be divided into three section rooms, up to 6-700 pax theatre style, each. On the other side of the hall there are a total of six rooms for 200 people each and can be connected to 400 and 600 people rooms. In addition, four rooms for 100 people are located here, all section rooms with built-in AV technology. The space in front of the meeting rooms is 1 100 square meters and it is ideal for coffee breaks, popup exhibitions, e-poster sections.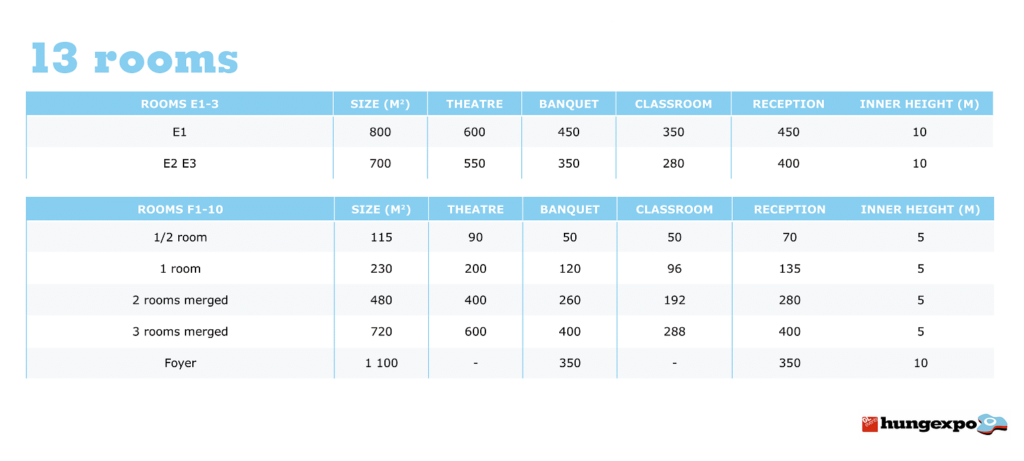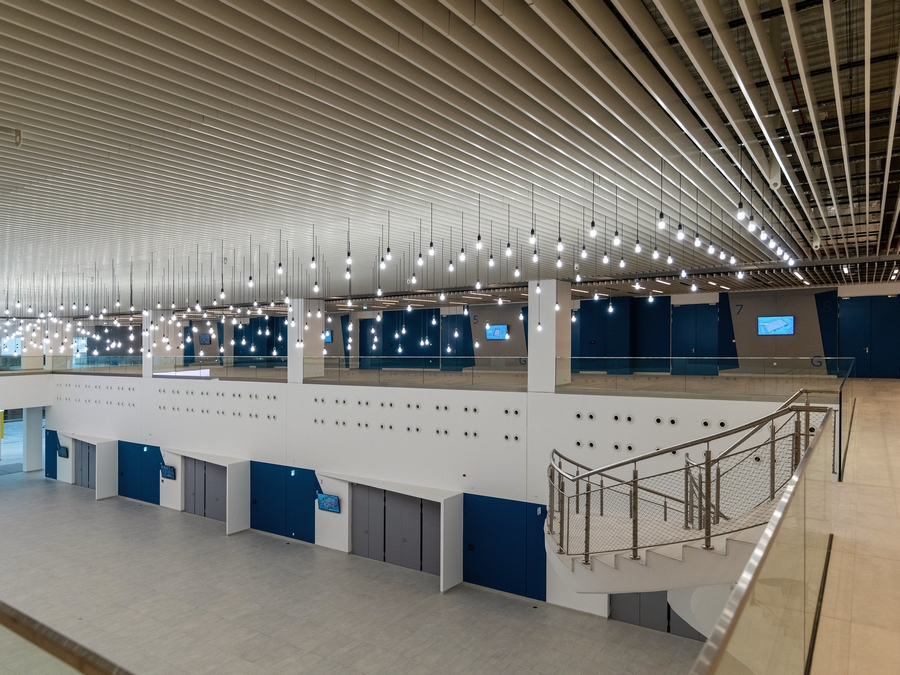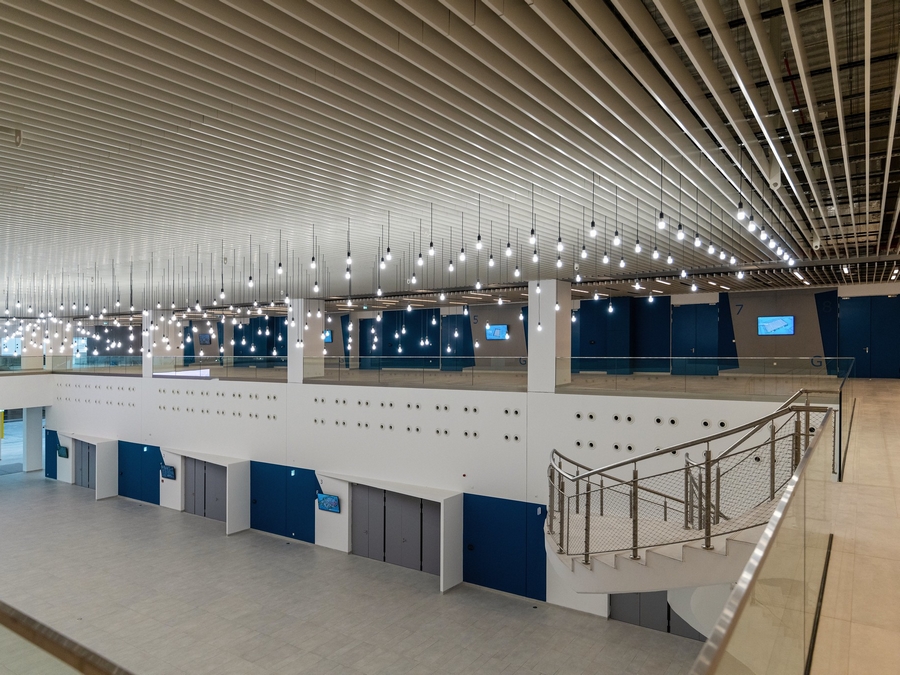 Gallery Floor
The gallery level has 16 rooms, 50pax each, located on 1 200 square meters. These rooms can be connected by mobile walls creating 100 to 150 pax rooms for different events. In front of the rooms, the 7 meter wide, 800 m2 large space offers excellent location for coffee breaks.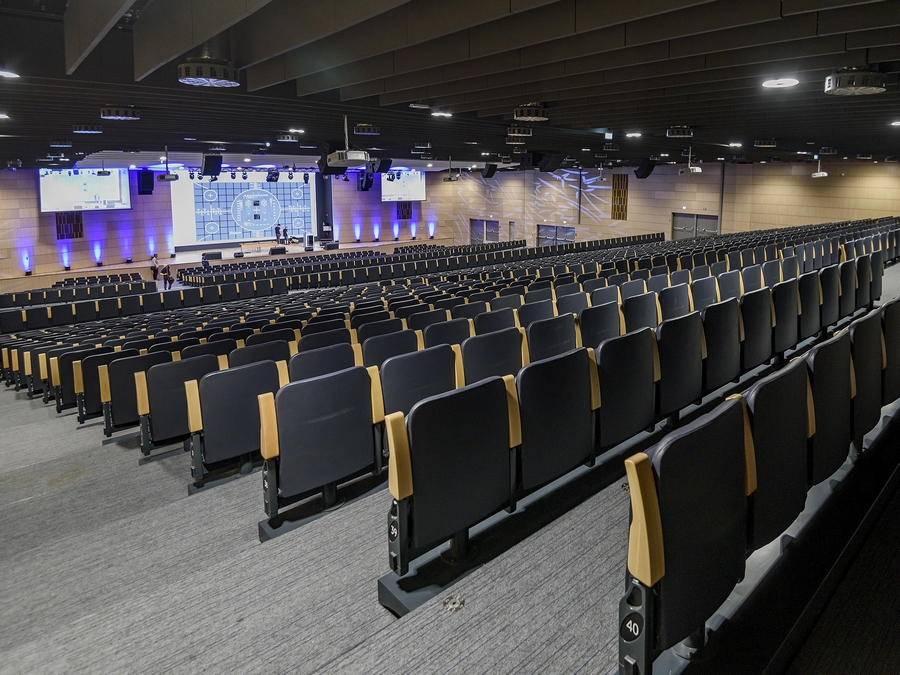 Plenary Floor and foyer
Upstairs is the plenary hall for 2 000 people on 1 900 square meters, surrounded by a lobby area. The 1 670 sqm foyer opening from the plenary hall is an excellent location for coffee breaks and standing receptions. The plenary hall can be divided into two to three parallel section rooms by mobile walls. The Gala seating system is the special feature of this hall: with the revolving seats, the hall can be easily and time-efficiently converted from theatre style to auditorium style or to a gala seating on a flat floor. Altogether there are 8 pre-programmed layout configurations with different settings and capacities.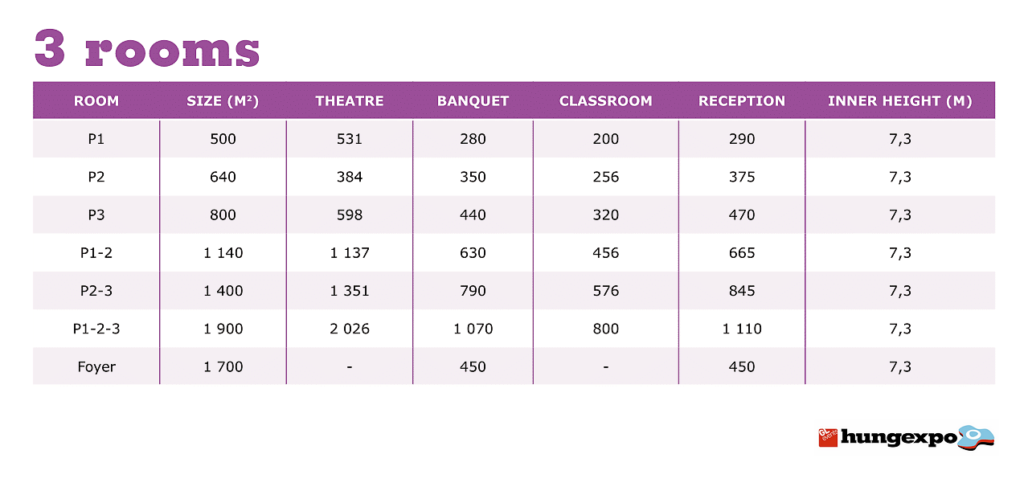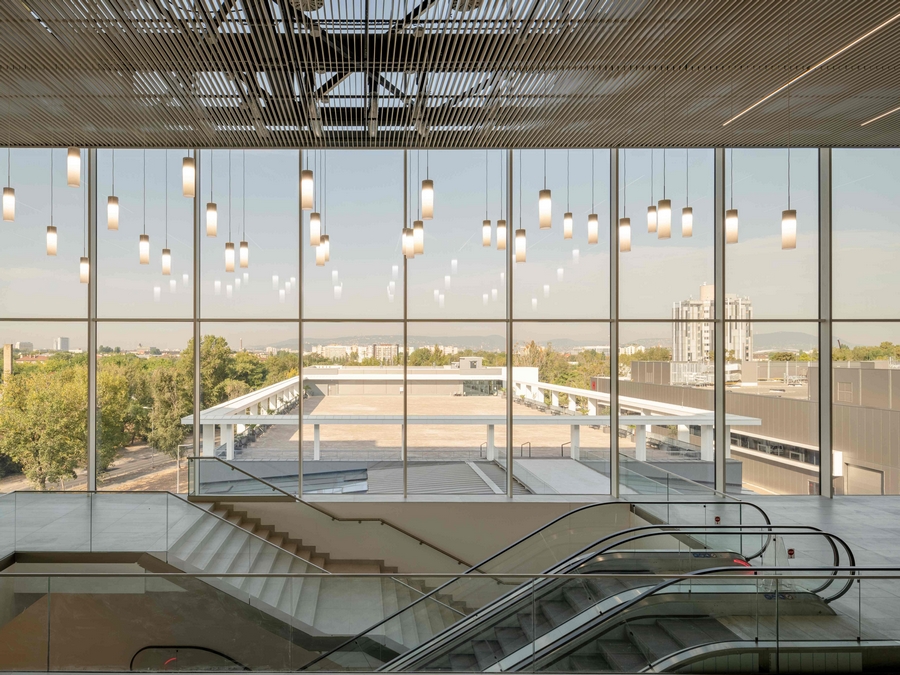 Roof terrace
A really nice and unique feature: the 2 350 sqm roof terrace above the exhibition space, which is a great outdoor space for receptions, coffee breaks when weather permits.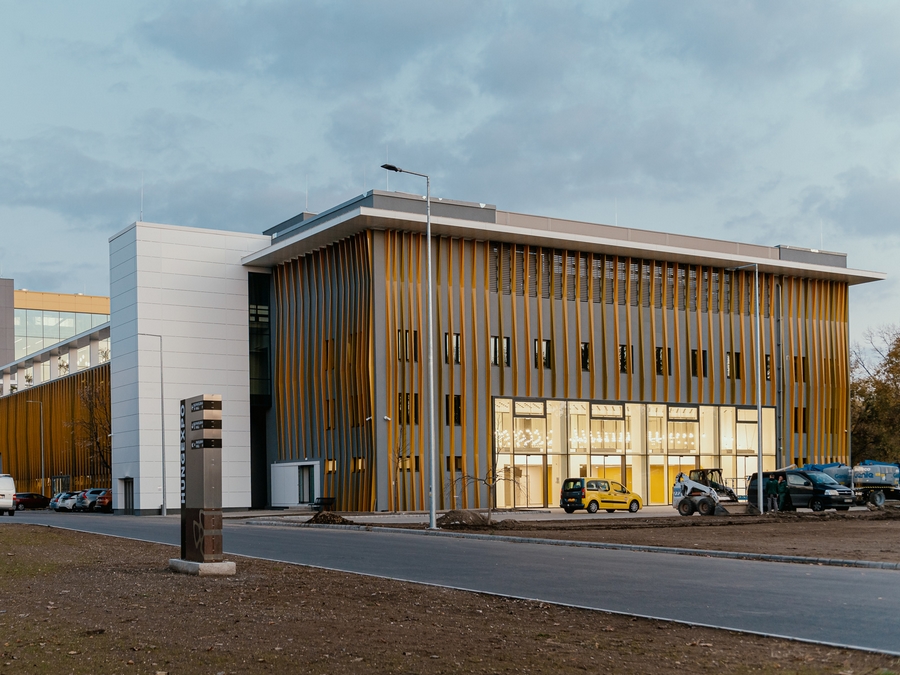 Headbuilding
The headbuilding is connected to the exhibition area of the congress centre and has 4 levels. There are a total of 9 offices of 33-45 sqm on 2 floors above the 371 square meter ground floor foyer. The top floor of the headbuilding is connected to the roof terrace. The building is equipped with a car size freight elevator.