75 000 sqm
INDOOR EVENT AREA
50 - 10 000
PAX CONFERENCE ROOMS
HUNGEXPO's infrastructure -completely renewed in 2021- provides an unparalleled venue for any major event.
The exhibition area was expanded with two new pavilions while the existing halls were refurbished as well. With the new Congress Centre, the venue is offering a total of 75 000 m2 covered event space. After its expansion, it is the largest multifunctional event complex in Central and Eastern Europe. The reborn venue is the perfect site in Budapest not only for exhibitions, but also to host conferences, congresses and other large-scale corporate and association events. Its business offer is unparalleled in the region with its massive scale of flexible spaces combined with such a complexity of offered high quality event related services – from AV and IT to catering, security, furniture supply and complete exhibition services.
In the seven multifunctional halls and the new Congress Centre HUNGEXPO is capable to host and organize congresses up to 15 000 delegates. All this is in the heart of Budapest, with convenient access from the city's ample hotels and just 16km from the airport in a green park surroundings welcoming visitors of all kinds of events.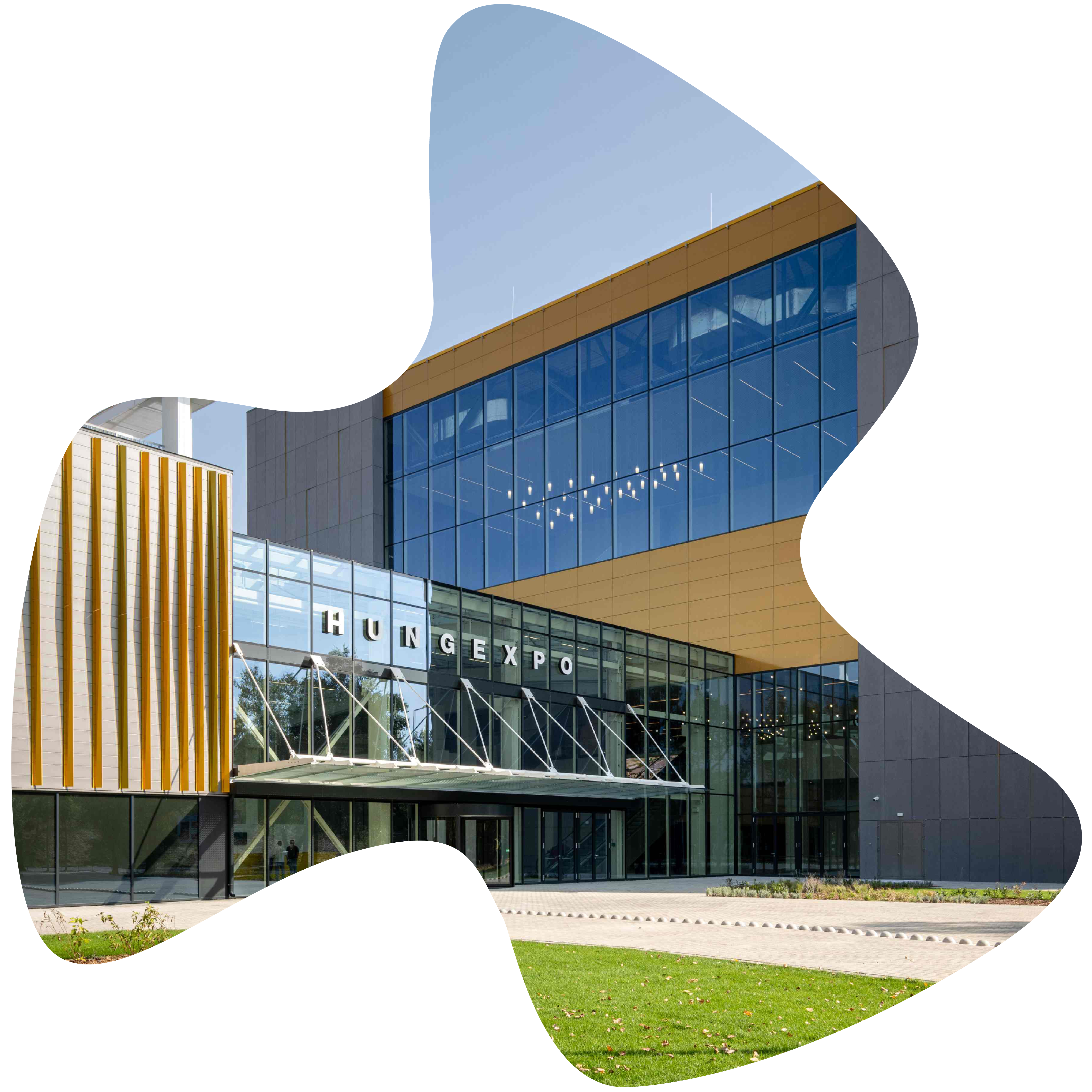 Key points of spaces:
Hungary's largest event venue with 75.000 sqm gross covered area
New Congress Centre with 2000pax plenary hall and 36 flexible size section rooms
8 event halls ranging from 3.700 to 20.000 sqm
able to host events between 500 to 15,000 people
24.000 sqm outdoor event area
scalable sound proof temporary conference rooms for 100-1.000pax/room
parking for exhibitors and visitors with 3000+ parking spaces