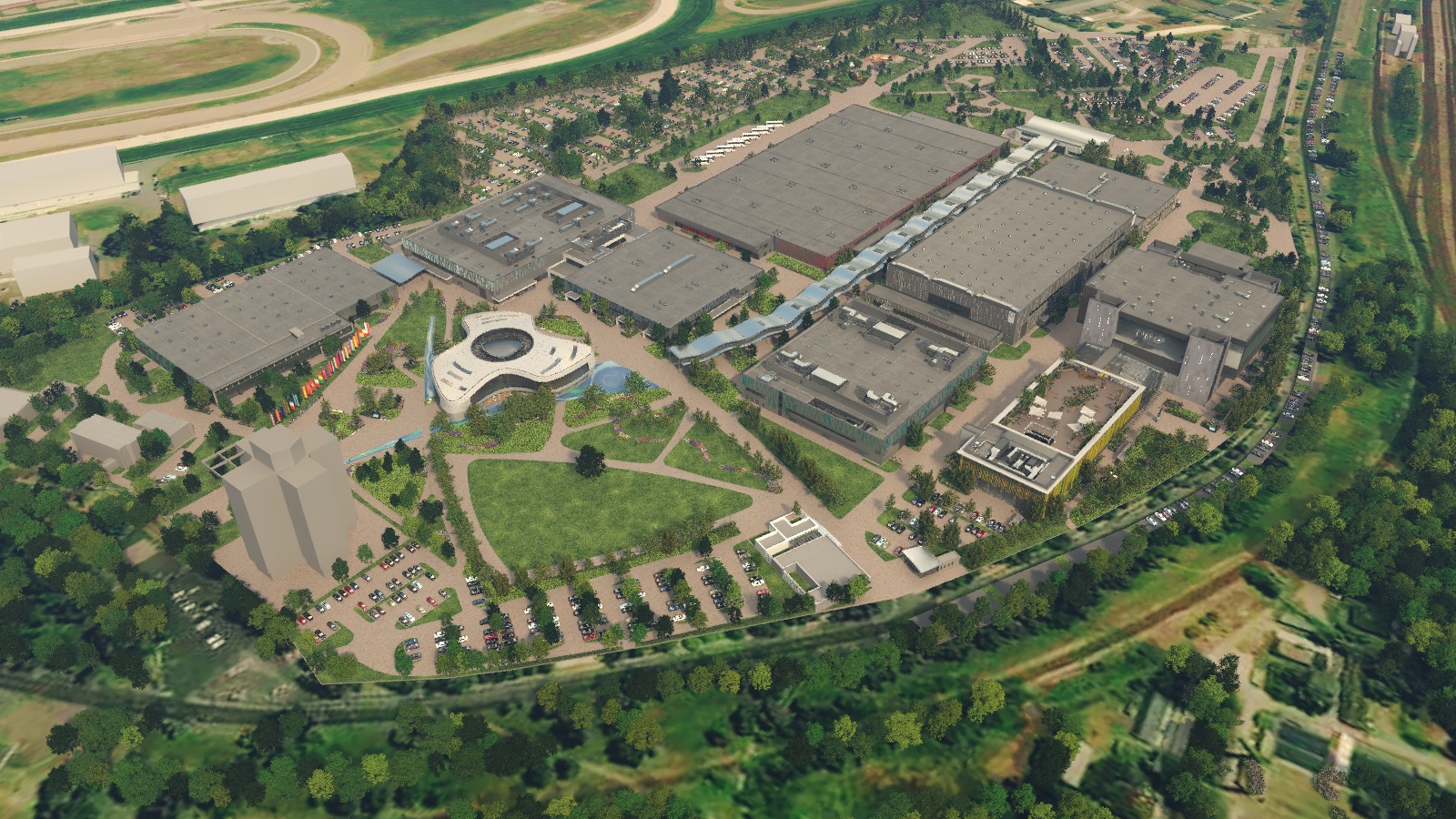 1 000 - 10 000
PAX CONFERENCE ROOMS
HUNGEXPO – Budapest, member of the French-owned GL Events Group and Hungary's leading event management company, offers you an ideal venue for all types of events for up to 15.000 participants. Located in the heart of Budapest – approx. 15 km (a 20-minute drive) from the international airport and 4 km from the downtown – the establishment covers 36 hectares with landscaped environment and 8 halls which can provide the ideal venue for hosting any type of event all year round.
Hall G with its column-free indoor space can be divided into two sections with movable walls, making it perfectly suitable for simultaneous events. With its flawless aesthetics and high-quality equipment, this new multifunctional hall is an ideal venue for state-of-the-art events with 5000 participants, too.
Key points of spaces:
Hungary's largest event venue with 70.000 sqm gross covered area
8 event halls ranging from 700 to 20.000 sqm
able to receive between 50 to 15,000 people
24.000 sqm outdoor area
scalable sound proof temporary conference rooms for 100-1.000pax/room
parking for exhibitors and visitors with 3000 places
It's like a large construction toy: so large and flexible you can fit up to 15,000 people any way you want, be it a congress or convention, a banquet or an exhibition or all of them, combined!
This website uses cookies to help us give you the best experience when you visit our website. By continuing to use this website, you consent to our use of these cookies.
Find out more!ACCEPT
Privacy Overview
This website uses cookies to improve your experience while you navigate through the website. Out of these cookies, the cookies that are categorized as necessary are stored on your browser as they are essential for the working of basic functionalities of the website. We also use third-party cookies that help us analyze and understand how you use this website. These cookies will be stored in your browser only with your consent. You also have the option to opt-out of these cookies. But opting out of some of these cookies may have an effect on your browsing experience.
Necessary cookies are absolutely essential for the website to function properly. This category only includes cookies that ensures basic functionalities and security features of the website. These cookies do not store any personal information.
Any cookies that may not be particularly necessary for the website to function and is used specifically to collect user personal data via analytics, ads, other embedded contents are termed as non-necessary cookies. It is mandatory to procure user consent prior to running these cookies on your website.