Case Study – European Fishing Tackle Trade Exhibition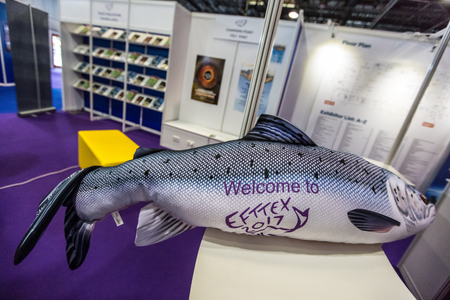 Case Study – European Fishing Tackle Trade Exhibition
Date: 29th June – 1st July 2017
Client: EFTTA
Venue: Hall G and F
EFTTEX 2017 has returned to Budapest after eight years absence and for the 2nd time in its history. The 36th edition of the European Fishing Tackle Trade Exhibition was hosted at HUNGEXO-Budapest between the 29th June and 1st of July. EFTTEX is a truly international show and is proud of its 35 years serving the trade in a variety of Europe's most visited cities.
On the event 1600 visitors participated from the five continent and 231 exhibitors awaited them. The three days long exhibition was held on 13,000 sqm in hall G and F. The 2 halls were fully dedicated to the exhibition with plenty of unit and custom-made stands.
Some side events such as the Best New Product showcase or the Visitor's Choice Award voting for their favourite products were also organised. The Annual General Assembly was open to all members and non-members of EFTTA, and the latest on EFTTA activities and ideas where discussed. For product trials a 20 meter long stretch of water, the Casting pool was set up for those interested in fly fishing and wanted to test the waters.