Bocuse d'Or European Selection 2022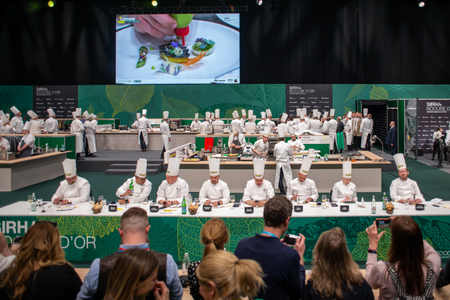 Bocuse d'Or European Selection 2022
HUNGEXPO – Budapest Congress and Exhibition Centre, was hosting the European continental final of the Bocuse d'Or cooking competition between March 23-24. The Danish team won first place, Hungary came in second, and Norway ended up in third place. Traditionally, products from the host country were used in the final.
The candidates had five hours and 35 minutes to create a plate of game meat and foie gras, and a potato-based vegetarian dish. In the end, the jury, composed of 19 members (one jury member per country), selected the 10 teams that will participate in the final of the Bocuse d'Or 2023. All in all, some 4000 fans of fine gastronomy from all across Europe joined the event to support their teams.
The event took place in Hall G followed by a closing dinner party in Hall C.