Taxidermy Championship
II. FeHoVa International Open Taxidermy Championship
HUNGEXPO Ltd. and Magyar VADÁSZLAP with the help of the ETC (European Taxidermy Championships) in the frame of the FeHoVa – Fishing Hunting and Arms International Exhibition on 10–16 of February 2020 organized an international open taxidermy competition for which the competitors came from abroad and Hungary.
List of competitors in 2020:
Ádám Ács
Krisztián Albert
Anders Lindskoug
Csaba Barkóczi
Csaba Bíró
Bohdan Vasiliev
Brandl Christoph
Viktor Csiki
István Hajdu
Halasi Miloslav
Hanna Handlovics-Joó
Viktória Heffter
Flórián Horváth
Helga Horváth
Ivan Symonchook
Péter Kapás
Gergely Kiss
Anna-Lena Lötsch
Tünde Lukács
Madikrom Jumaev
Merjeevski Sergei
Szabolcs Mika
Sándor Péter
Edit Piros
Katalin Rónai
Roland Rytkó
Zoltán Soós
Annamária Szigeti
Valentina Vladušić Németh
Judges:
As our event will be an international championship the judges are invited with the help of the ETC. Five internationally respected judges will be judging on our event.
Berend Koch
Judge – "Mammals"
Always interested in nature and its animals, my favorites in taxidermy are birds and smaller mammals. At my current employment in the Department of Biology at the Technical University of Darmstadt, Germany, I'm the taxidermist and manager of our zoological collection and exhibition. Since 15 years I have been judging birds, mammals, and skeletons at several international (WTC / ETC) and national (Italy, Finland, Switzerland) taxidermy competitions.
Yvonne Fritzsche-Nehls
Judge – "Mammals"
Training to a Taxidermist 1982-84 in Bochum, Work in Kiel, University of Kiel /Zoologie 84-90, since '90 with own workshop. The focus of my work are birds and small mammals, but also seals etc, for exhibitions, schools, museums, and National Park Services. Participation on several congresses of taxidermists with presentations, working projects in Paraguay, Chile, Switzerland. Judge for small mammals and mammals on ETC since 2010 for 4 times.
Stephan Weigl
Judge – "Birds"

I am engaged in taxidermy for 40 years and my main interests are birds – taxidermy and birdwatching. At the moment I am the curator of the vertebrate collection of the Upper Austrian State Museum in Linz and head of the Biology Center. I have been judging European and Italian taxidermy championships since 2004.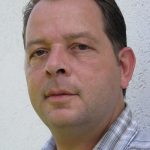 Matthias Fahrni
Judge – "Fishes, amphibians, reproductions"

Already as a child Matthias was fascinated about waters and fish. In the age of a teenager he begun his taxidermy career, because he wasn't satisfied with what had been shown as fish mounts back in the eighties. Many of them more looked like "Zombies" than like good fish quality work and Matthias decided to change this. Meanwhile, with more than 30 years of experience, Matthias developed many methods and technics to realize the impossible. With more than 50'000 species, the fish family is with a distance the largest group of vertebrates on this planet. Only a handful of these species were commonly mounted in the past, Matthias changed this significantly, especially with his high quality small and micro mounts. He is a "living legend" in Europe, being the only one with 3 world champion titles. He already judged around the globe at many different shows and gave seminars. As the chairman and organizer of the ETC® for many years now, he knows what a taxidermy competition is about.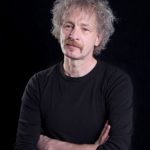 Walter in 't Velt
Judge – "Skeletons"

I am working in a hospital that specializes in people with epilepsy.
As a child I'am already interested in nature, collected skulls and make skeletons, something that I still do.
I participated in Dutch, European and World Taxidermy Championships and was at some point invited by the ETC to be allowed to judging the skeletons. And so I have been judging at the competitions in Italy, Finland and Austria.
Prizes in 2020:
● First Class Trophy Taxidermy Award, Judge's Choise Best of Show
250 EURO
● First Class Trophy Taxidermy Award, Competitors Choise Best of Show
250 EURO
● From Gyógyfű Kft.
Spice and Tea packs
● From Hidvégi Béla Trophy Foundation
1-1 out of the last two books of Béla Hidvégi to the winner of the mammalian section
● From the Hungexpo Ltd.
2 pieces one-year pass in Hungexpo, that provides free entry for all the events in 2020 organized by the Hungexpo Ltd.
● From the Royal Hunting Kft.
Roebuck hunting
Red deer hind hunting
Deer Salami package
● From the Safari Club International
Lead crystal whiskey collection with hungarian big game motifs
● From the Vadászlap Kft.
Magyar Vadászlap (Hungarian Hunting Press) 1 year subscription
Hunting book package
Partners: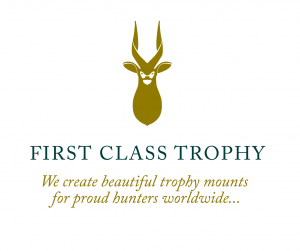 More information: http://preparatorverseny.hu/en/