Hungary's greatest business event in industry
April 19th, 2015
In mid-May, 2015 INDUSTRY DAYS, MACH-TECH will be hosting world brands, multinational corporations, and the best that small and medium-sized enterprises have to offer for visitors, engineers and experts alike at the HUNGEXPO Budapest Fair Center.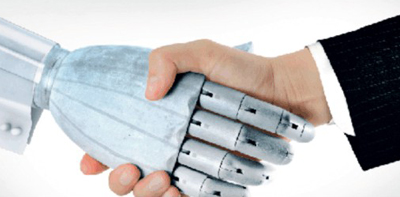 The exhibition provides a unique environment for establishing new business relationships, cultivating existing ties, tracking market trends, and participating in events such as Application Zone, with a wealth of surprises and technical-engineering solutions for inquiring minds, not to mention the "Techtogether – GTE - MACH-TECH" competition for university and college students.
The scope of the exhibition covers all branches involved in industrial production.
PARTICIPANTS:
Practically all branches of the industry will be present at the exhibition and the companies will give a comprehensive overview of the various professional fields, providing as detailed information as possible in order to deal with the professional tasks of visitors while presenting the trends of the related professions.
By the end of March, 350 exhibitors from 12 countries have applied for attendance at the exhibition to present their products, services and innovations in the various industrial sectors, including machine manufacturing, welding technology, industrial electronics, automation, robotics, tool and parts manufacturing, supply industry, fluid technology and occupational safety and health.
The (non-exhaustive) list of confirmed world brands appearing at INDUSTRY DAYS includes: ABB Kft., Beckhoff Automation Kft., Carl Zeiss IMT Austria Magyarországi Fióktelep, Flexman Robotics Kft., KUKA Robotics Hungária Kft., Mitsubishi Electric Europe BV. Polish Branch, Omron Electronics Kft., Optimum Hungária Kft., Siemens Termelő, Szolgáltató és Kereskedelmi Zrt., Weidmüller Kereskedelmi Kft.
The continuously expanding list of exhibitors is available here: http://iparnapjai.hu/en/exhibitors-list
EVENTS:
Thanks to the professional partners of Hungexpo Zrt., above and beyond the wide range of suppliers, experts can choose from a wealth of lectures and conferences to attend.
As if that wasn't enough, visitors can also attend the presentation of the GRAND PRIX award-winning products, the events at the Forum Stage, the exhibitor innovation presentations and the "Techtogether – GTE - MACH-TECH" – competition for university and college students (on Friday).
APPLICATION ZONE:
Application Zone returns for yet another year, with the heading "Man and machine. Past, present… and future" – an event full of surprises for inquiring minds interested in technical-engineering solutions! The practical demonstrations based on a new concept will include (amongst other things) a tablet displaying a virtual 3D image, a biometric working hours registration system, CNC education software (with 3D simulation), unique robot programming, a metal 3D printer and a measuring system which directly enters information into (a data registry) software.
The exhibition's main partner is: ISCAR
Online registration is available through the exhibition's website. Visitors with preliminary registration are provided free access to the event.
More information: http://iparnapjai.hu/en